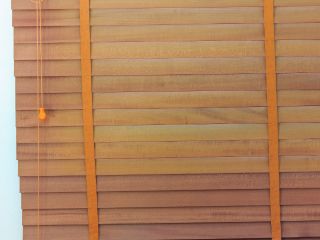 Are you seeking the perfect window treatment for your Santa Monica space? Look no further! At Santa Monica Blinds & Shades, we offer a wide range of high-quality faux wood and wooden blinds, comprehensive installation services, and expert advice to help you select the ideal window treatments that seamlessly blend with your interior. We also specialize in motorizing your window treatments with industry-leading brands, such as Somfy and Lutron, ensuring your home or office is equipped with the latest in window treatment automation.
The Benefits of Faux Wood Blinds
Faux wood blinds are an exceptional choice for those looking for a versatile, cost-effective, and aesthetically pleasing window treatment solution. Here are some of the advantages of choosing faux wood blinds over other window treatments:
Durability: Faux wood blinds are designed to withstand the test of time, making them perfect for high-traffic areas in Santa Monica.
Moisture Resistance: Unlike traditional wood blinds, faux wood blinds are impervious to moisture, making them suitable for coastal environments.
Elegance and Style: Faux wood blinds provide the timeless beauty of real wood with a natural grain texture, adding warmth and sophistication to your space.
Easy Maintenance: These blinds are a breeze to clean and maintain, ensuring your windows always look their best.
Light Control: Adjust the slats to control the amount of natural light, allowing you to create the perfect atmosphere for any occasion.
Energy Efficiency: Faux wood blinds offer excellent insulation, helping you save on heating and cooling costs.
Design Options: Choose from a variety of colors and finishes to match your interior decor in Santa Monica.
Our Services in Santa Monica
At Santa Monica Blinds & Shades, we offer a range of services to meet your window treatment needs:
Free Consultation: Our experts will guide you in selecting the perfect faux wood or wooden blinds for your Santa Monica space, ensuring they match your taste and needs.
Professional Installation: Our skilled team will install your blinds with precision, ensuring they fit perfectly and operate flawlessly.
Motorization: Enhance the convenience of your window treatments with motorization options from top brands like Somfy and Lutron.
Expert Advice: We provide valuable advice on how to choose the ideal window treatments, whether for residential or commercial spaces, indoors or outdoors.
Customization: In addition to faux wood blinds, we offer a range of other window treatments, including woven wood blinds, to cater to your specific requirements.
Your Trusted Santa Monica Window Treatment Partner
When it comes to window treatments in Santa Monica, we're your trusted experts. Our premium blinds, exceptional service, and tailored solutions will transform your windows, making your space more beautiful, functional, and energy-efficient. Whether you're looking for faux wood blinds, wooden blinds, or other window treatments, we've got you covered. Contact us today for a free consultation and let us help you make the right choice for your Santa Monica space.