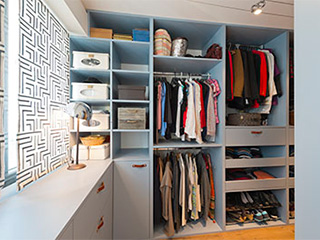 Sheer shades are a classy, beautiful window treatment option that will bring elegance and sophistication to any room in your house or business. That can help you create a very specific look that can vary greatly depending on the material they're made of. If you want to create a clean and solemn vibe reminiscent of a Japanese paper house, these window coverings can help you achieve that.
Why Are They Called That?
Sheer shades have a very appropriate name. That's because they are made of soft fabric panels that look as if they are floating between two layers of sheer material. When they are drawn, anyone trying to look into the room through them will only be able to see silhouettes. This type of window treatment can add a truly special touch to any room, whether you are looking for something soft and subtle or bold and eye-catching.
Elegant and Sophisticated blinds
These fabric blinds are wonderful for reducing the harsh glare of the sun and bringing a mellow but still bright feeling to the room. The fabric panels can be adjusted and the shades can be raised or lowered to give you more or less privacy, as needed. These window treatments do not have the traditional slats that many associate with blinds, making them a good option for rooms where pets and children tend to play around in. No slats means no broken blinds, which means less hassle for you. These window coverings are available in a vast array of fabrics, colors, and patterns, so you are sure to find one that complements your décor at a price you can afford.
We're Happy To Help
All of our blinds come with a five-year warranty, and we provide a thorough installation service that will ensure that they will be set up correctly. For free color samples and expert consultation, don't hesitate to get in touch with our team at Santa Monica Blinds & Shades today.