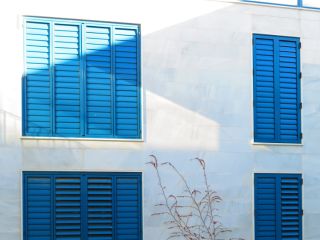 Welcome to Santa Monica Blinds & Shades, your trusted source for premium window solutions. If you're searching for top-quality plantation shutters and motorization options, you've come to the right place. We take pride in offering tailored window treatment solutions to both residential and commercial spaces in Santa Monica and its surrounding areas.
Discover the Beauty of Plantation Shutters
Why Choose Plantation Shutters?
Plantation shutters are a timeless and versatile window treatment option that can add beauty and functionality to any space. Here are some compelling reasons to choose plantation shutters over other window treatments:
Timeless Elegance: Plantation shutters are known for their classic and sophisticated look, which complements various interior styles.
Light Control: Enjoy precise control over the amount of natural light entering your room, thanks to adjustable louvers.
Privacy: Maintain privacy without compromising on style by easily adjusting the shutters to block prying eyes.
Energy Efficiency: Plantation shutters provide excellent insulation, helping to regulate indoor temperatures and potentially reducing energy bills.
Durability: Our custom plantation shutters are crafted from high-quality materials, ensuring longevity and minimal maintenance.
Versatility: Suitable for both indoor and outdoor use, plantation shutters are ideal for any space, be it a residence or a commercial establishment.
Motorization for Ultimate Convenience
At Santa Monica Blinds & Shades, we offer cutting-edge motorization solutions for your plantation shutters. We proudly partner with top brands like Somfy and Lutron to bring you the latest in home automation technology. With motorized plantation shutters, you can:
Conveniently Control Your Shutters: Adjust your shutters with the touch of a button or through your smartphone, making daily life more effortless.
Enhance Security: Create the illusion of an occupied home even when you're away by scheduling your shutters to open and close automatically.
Improve Energy Efficiency: Optimize the energy efficiency of your space by automating your shutters to respond to changes in sunlight and temperature.
Free Consultation - Your Window Treatment Experts
Choosing the right window treatment can be a daunting task, but we're here to make it easy for you. Santa Monica Blinds & Shades offers a complimentary consultation to help you select the perfect plantation shutters or other window treatments that suit your space's unique requirements.
Whether you need window coverings for a residential or commercial property, indoors or outdoors, our experienced team will provide expert guidance. We'll discuss your preferences, assess your space, and offer creative ideas to transform your windows into stunning focal points.
Contact Us Today
Ready to elevate your space with plantation shutters and motorization? Contact Santa Monica Blinds & Shades today to schedule your free consultation.
Discover the difference that quality blinds and shutters can make in your Santa Monica home or business. Transform your space with Santa Monica Blinds & Shades - where elegance meets innovation.